General Info
Challenge
To easily create meaningful, executive-worthy Project Status Reports…with trending!
Solution
One of our favorite clients asked us to build the "World's Best Workfront Status Report" — a lofty objective! After several months of design, debate, development, and field testing, we are extremely pleased to present the results to the entire Workfront Community: our Executive Status Report.
As the screen shots below illustrate, there are five main components:
Add the Executive Status Report custom form to the Projects (and Templates) you wish to track
Fill in the Executive Status Report Parameters (e.g. weekly)
Take a (weekly) Snapshot for trending purposes
As needed, for each Task, choose to either Automatic, Hide, Highlight, or Show "that Task"
Click the Status Report Custom Tab to view the Executive Status Report anytime, realtime
Our Executive Status Report can save an enormous amount of (precious) Project Management time: no double entry, no exporting data to Excel and then reformatting in PowerPoint, and no lag in the message. Instead, it's review the plan, update a few comments, take the Snapshot, toggle the most relevant Tasks, and view the results. Ready for discussion, printing, or emailing.
Your first year's annual license of Executive Status Report includes up to four hours for branding, installation, and training. And because it's based on our Magic Reports technology, if you'd later like us to tailor it to suit your needs exactly, we'd be happy to discuss a fixed quote to do so. Or, if you'd prefer to chat about the latter first, please contact us at info@atappstore.com so we can discuss it.
Pricing
From
$4999/Year (unlimited use)
$2999/Year for optional Batch Processing
Contact us at

info@atappstore.com

for details.
Pictures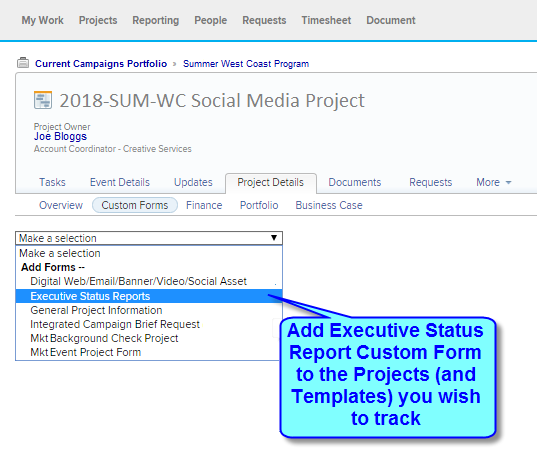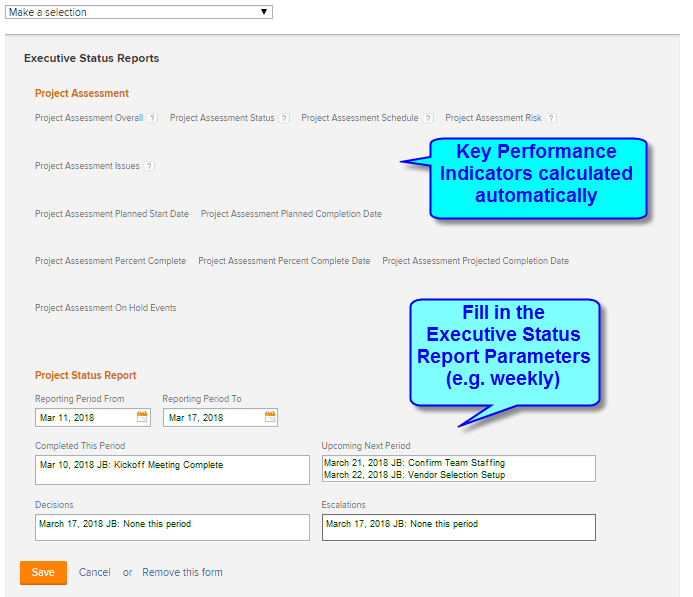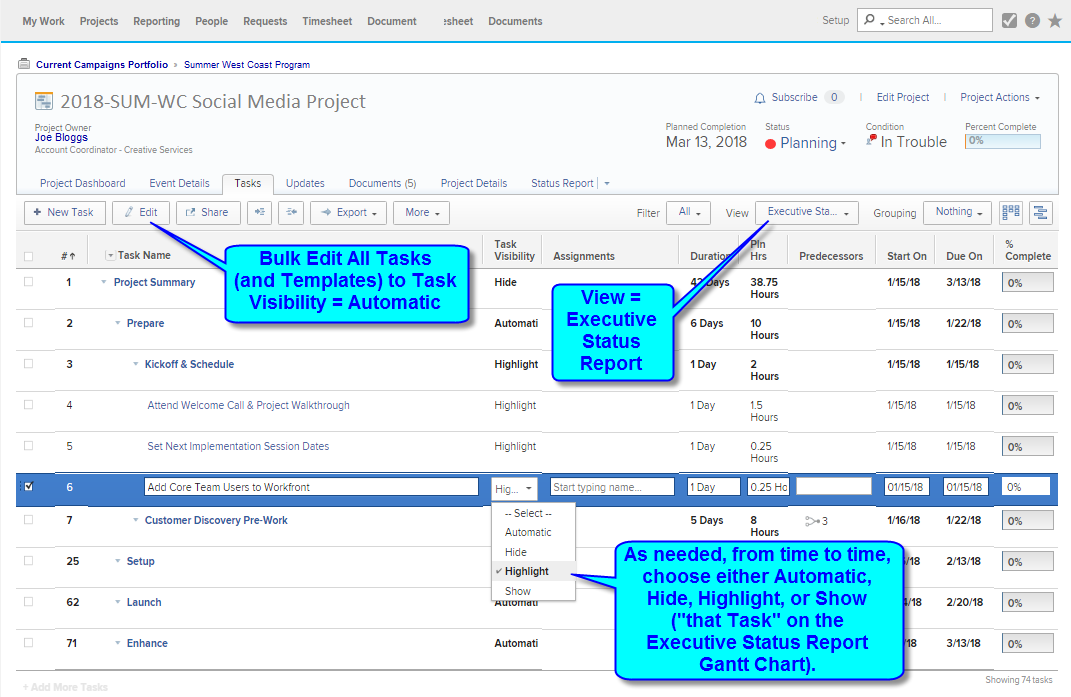 Related Products
To create a customizable, printable Gantt of ANY Workfront Projects and Tasks of interest.
$4,999/Year
To produce engaging and professional custom reports on top of your Workfront data
$3999/Year + Development