General Info
Challenge
To produce engaging and professional custom reports on top of your Workfront data
Solution
Our Magic Reporting solution allows us to quickly develop custom reports to your specification from almost any area within Workfront and present it in a number of formats, including text, grids, gauges, and charts. Once rendered, they can be printed, or saved to PDF, Word, Excel, or even sent via email — INCLUDING any graphics, right in the body of the email. This can be a powerful workflow advantage for situations where it is important to know that "if the email was sent, the recipient could see the report", vs having to open an attachment or click a link.
Our first step is to confirm the spec with you (including the data mapping, logos, fonts, colors, alignment, etc.) so we can give you a formal Statement of Work; most reports typically take between 8 and 40 hours to develop. With your approval, we then develop the report(s), deploy to your environment (using external pages on Dashboards) and train you on how you can set defaults for Filters, Timeframes, and Groupings (as applicable).
From there, you can then install them as you see fit: whether on common dashboards where users can select the settings they want before viewing the report, or Layout Template specific dashboards so the reports will automatically open to the ideal default information.
One common use Magic Report is the classic one-pager Project Status Report, as we demonstrated in this blog post, noting that our aesthetic capabilities have come a long way since then. Depending on the number of Projects you manage, the time savings to create these executive-ready documents (vs exporting to Excel and reassembling manually, for example) can be enormous.
To that end, we also offer a way to Batch Generate reports. For example, you can create and choose a filter (such as "Current Projects"), then batch generate a Project Status report for each Project that matches. The results can either be downloaded to your computer, or (even better) automatically inserted with a unique name under a special folder under the respective Project, right in Workfront. In this fashion, you can easily create each Project's historical archive — a common goal for many companies.
So! Once you have some whiz-bang ideas (or even better, mockups) for amazing reports you'd like to see based on your Workfront data, please contact us at info@atappstore.com so we can discuss it.
Pricing
From
$3,999/Year (unlimited use of up to 10 reports) plus report Development.
$2,999/Year for optional Batch Processing
Contact us at

info@atappstore.com

for details.
Pictures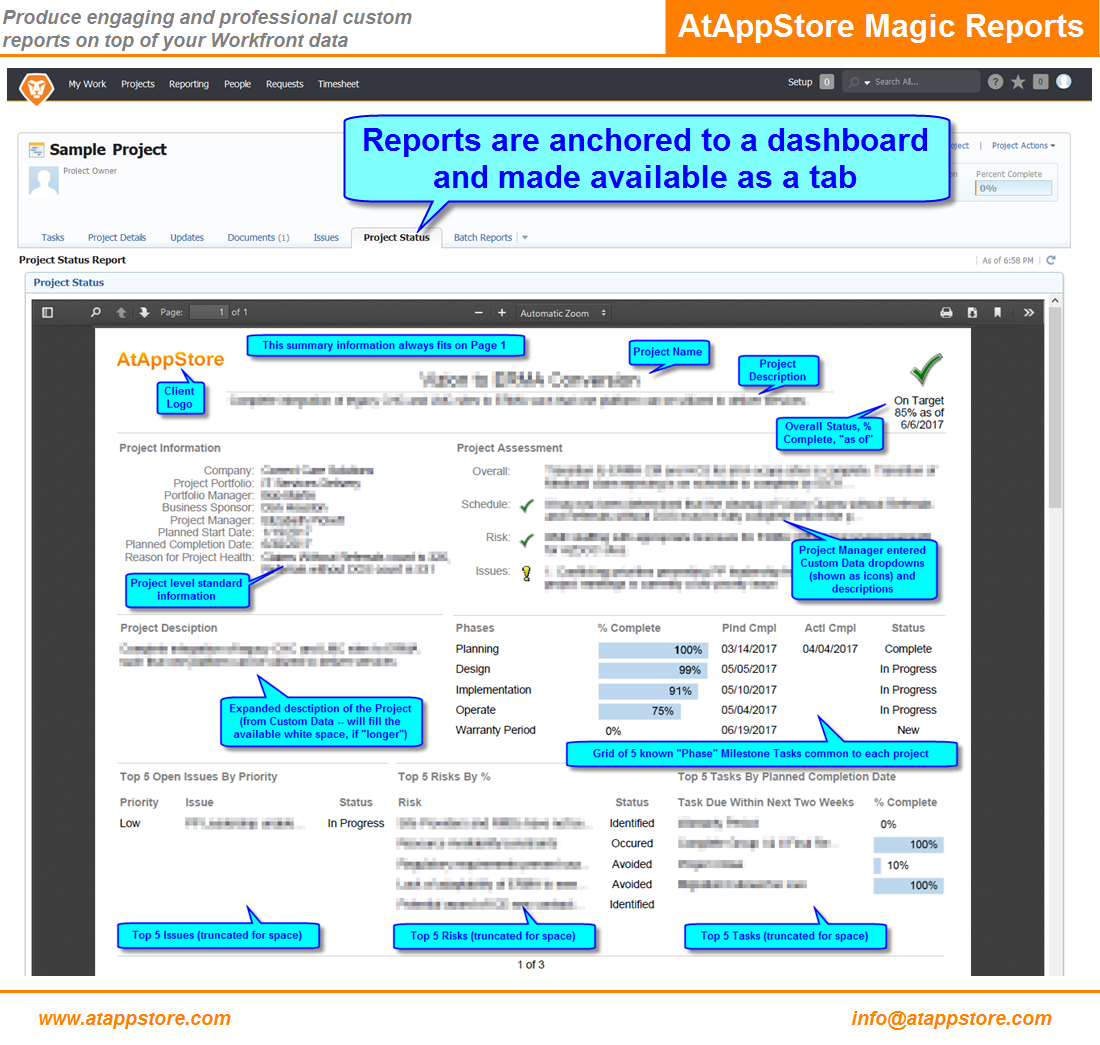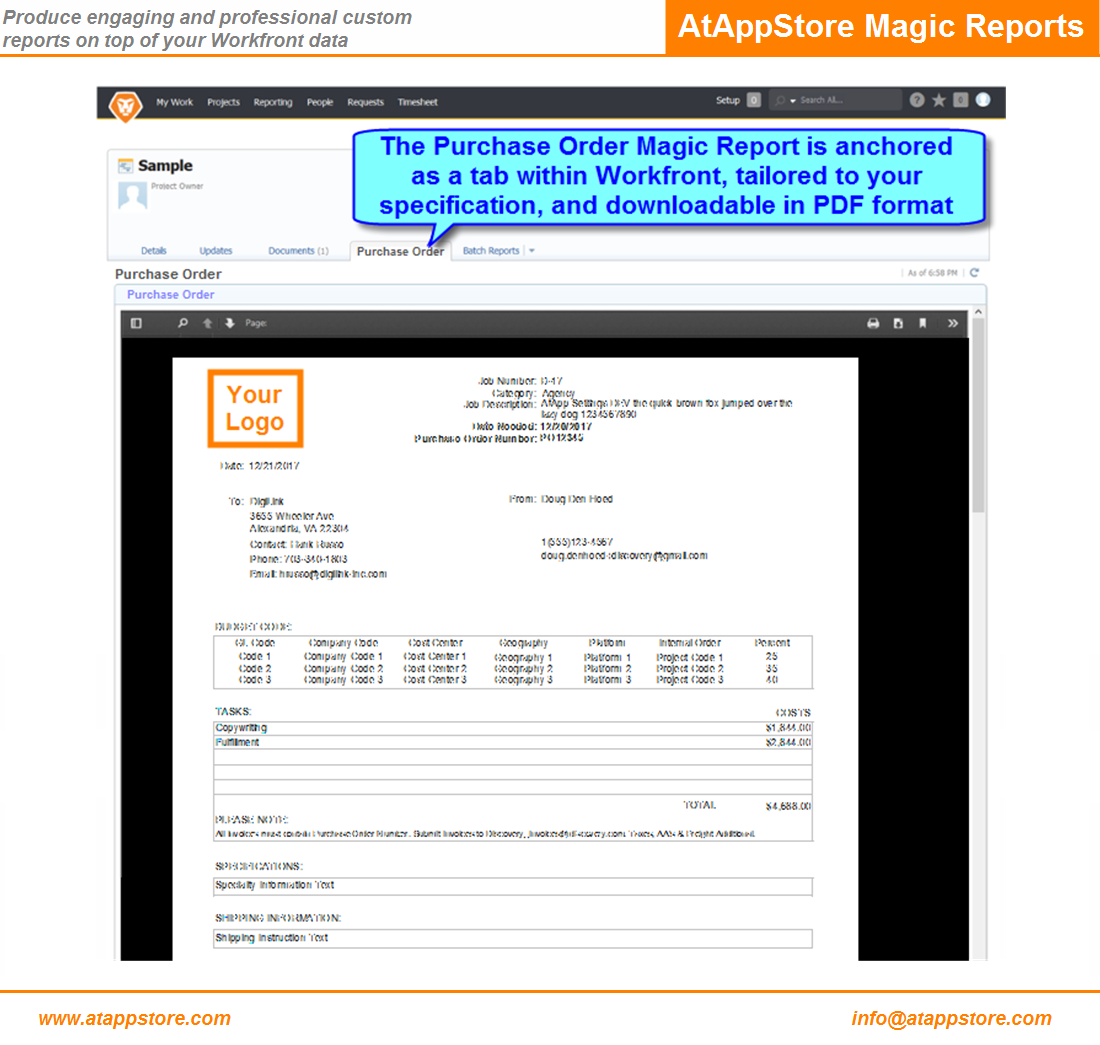 Related Products