Challenge
To make capturing time spent on project tasks as easy as possible so your Workfront Projects reflect actual time spent on tasks, as it happened. Often your staff are not logged into Workfront, or defer capturing their time until well after the tasks occurred. The reality of this approach is inaccurate recollection of task time or incomplete Workfront time sheets. This challenge is particularly relevant to service organizations who need to measure billable time against client work products.
Solution
Stopwatch is an simple to use browser-based tool that makes capturing time in Workfront fast and easy. You are presented with a simple list of your own tasks across multiple projects. Stopwatch is your personal dashboard that shows when your tasks are due, lets you close completed tasks, and shows your total recorded hours for the day.
Simply click on a task to start the stopwatch. A second click stops the stopwatch, and automatically creates a corresponding timesheet record in Workfront. It is easy to capture time for a single task, as well as multi-task between tasks.
Try Stopwatch FREE for the first 30 days. A single annual license of Stopwatch allows all of your Workfront users to record their time using Stopwatch.
NOTE: Stopwatch might not be compatible with certain Single Sign On (SSO) configurations (i.e. you might be unable to login)

| | |
| --- | --- |
| Punchline (1 minute) | Directors Cut (3.5 minutes) |
Frequently Asked Questions
Q: How to use Stopwatch?


Q: How to make a quick link to launch Stopwatch from your browser?


Q: How to disable your popup blocker if Stopwatch fails to launch?

Screenshots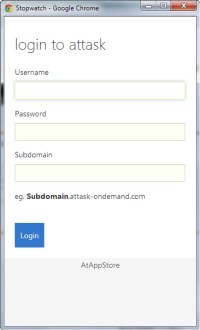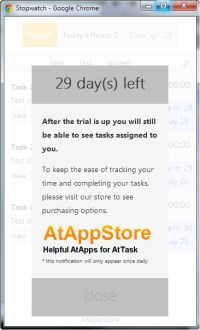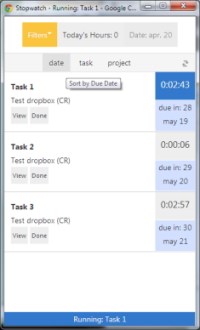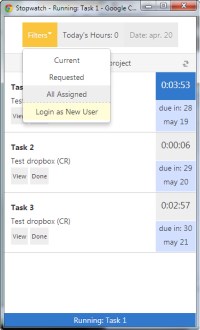 Related Products