A New Solution to an Old Problem
During a recent Executive Coaching session, I ran into a tricky but common challenge. The Templates I am helping them design are to prepare for multi-million dollar maintenance upgrades that are scheduled two years in advance. The "Main Event" is about three quarters of the way through the timeline, and cannot move. Given that the Project might be created on any given day (sometimes even after it should already have started)…how the heck do you choose the right Project Start Date so that the Template hits the Main Event?
The Solution (animated gif…wait for it…)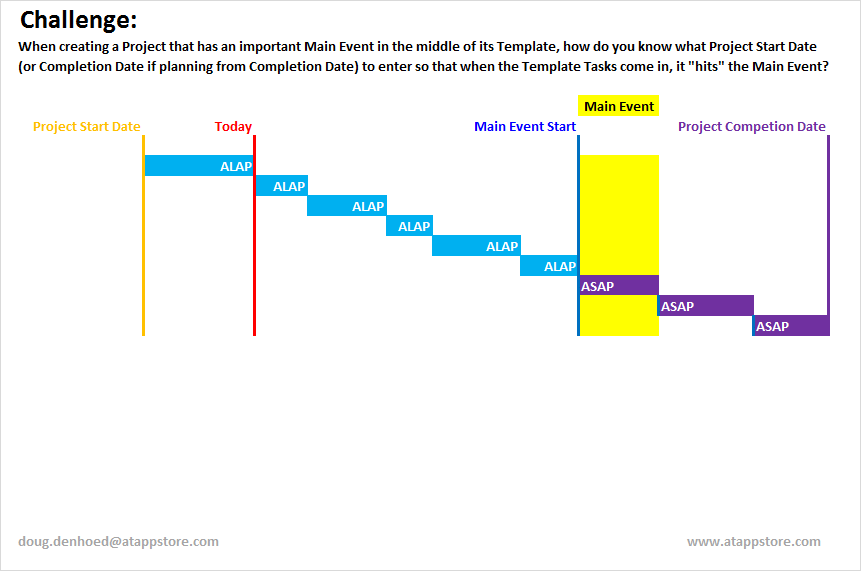 With the Main Event established, if the Project Start Date is in the past (as my clients deduced), some of the Tasks will already show late right away…as they should! The Project Manager's challenge is to then condense the plan so the Main Event can still be reached in time.
Whether you're planning a multi-million dollar multi-year maintenance work or trying to hit a particular launch date for a new campaign, I invite you to consider this simple technique in your Templates.