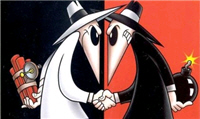 When Companies Merge
Synergies… Efficiencies… Economies of scale… that all sounds great! Why wouldn't two big companies want to merge?
Well, one reason might be that if they're in the same industry, they probably use a lot of the same software, and sorting out which packages to Retain and what to Decommission is an enormous undertaking.
It's a good thing that one of my clients knew about Workfront when they needed to sort it all out.
The AppRat Team
Our Applications Rationalization Team (or AppRat, as it's more commonly referred to) was charged with sifting through 4000+ software applications as two major companies merged. Initially, we tried to use a combination of a small website database and spreadsheets stored in Livelink to keep track of things. It didn't work, as this diagram shows, so we converted to Workfront.
 

Before:

Web DB/Livelink/Excel

– Limited access to Web DB

– Restricted to 99 custom columns

– Daily extract to Livelink

– Repetitive data reformatting

– Data staleness caused confusion

After:

Workfront

– Multi user environment

– Unlimited custom parameters

– Common view to all users

– Reusable custom reporting

– Real time reporting for all audiences
Ownership vs Usage
The AppRat team set up a single Project with a Task for each of the 4000+ apps they needed to either Retain or Decommission. Behind each such app Task, they also tracked over 100 custom data parameters to help guide the Work Management. Often, apps were used by more than just one department. And sometimes, the Owner making the Decision to Decommission an app wasn't the same as the User(s) wanting to Retain it.
Hence the bomb scare that lead to this post.
Always cut the Red Wire
With all that data flying around, it's easy to see how certain scenarios could be overlooked. Recently, our executives challenged us to prove that we were only Retaining what was Used, and that we were Using what we Retained. Huh. Sounds obvious… but we really weren't sure how to show it. So we decided to build a dashboard to look for exceptions.
It worked. We can now spot and defuse explosive exceptions right away. There's a screen shot below with a real example.
The moral, though, is that by leveraging Workfront's flexible custom data and exceptional custom reporting, we used our IT Project Portfolio Management platform to solve one of the more challenging aspects of the merger.
That's dynamite.