General Info
Challenge
To create a customizable, printable Gantt of ANY Workfront Projects and Tasks of interest.
Solution
Select a Gantt Template, Project Filter, Task Filter, Date Range, and Group Separator, then run UberGantt to get a Gantt Chart with bars for ONLY those Tasks on a single row per Project…even Plotter Size. It's the ultimate Big Picture.
Pricing
From
$4999/Year (unlimited use)
$2999/Year for optional Batch Processing
Contact us at

info@atappstore.com

for details.
Pictures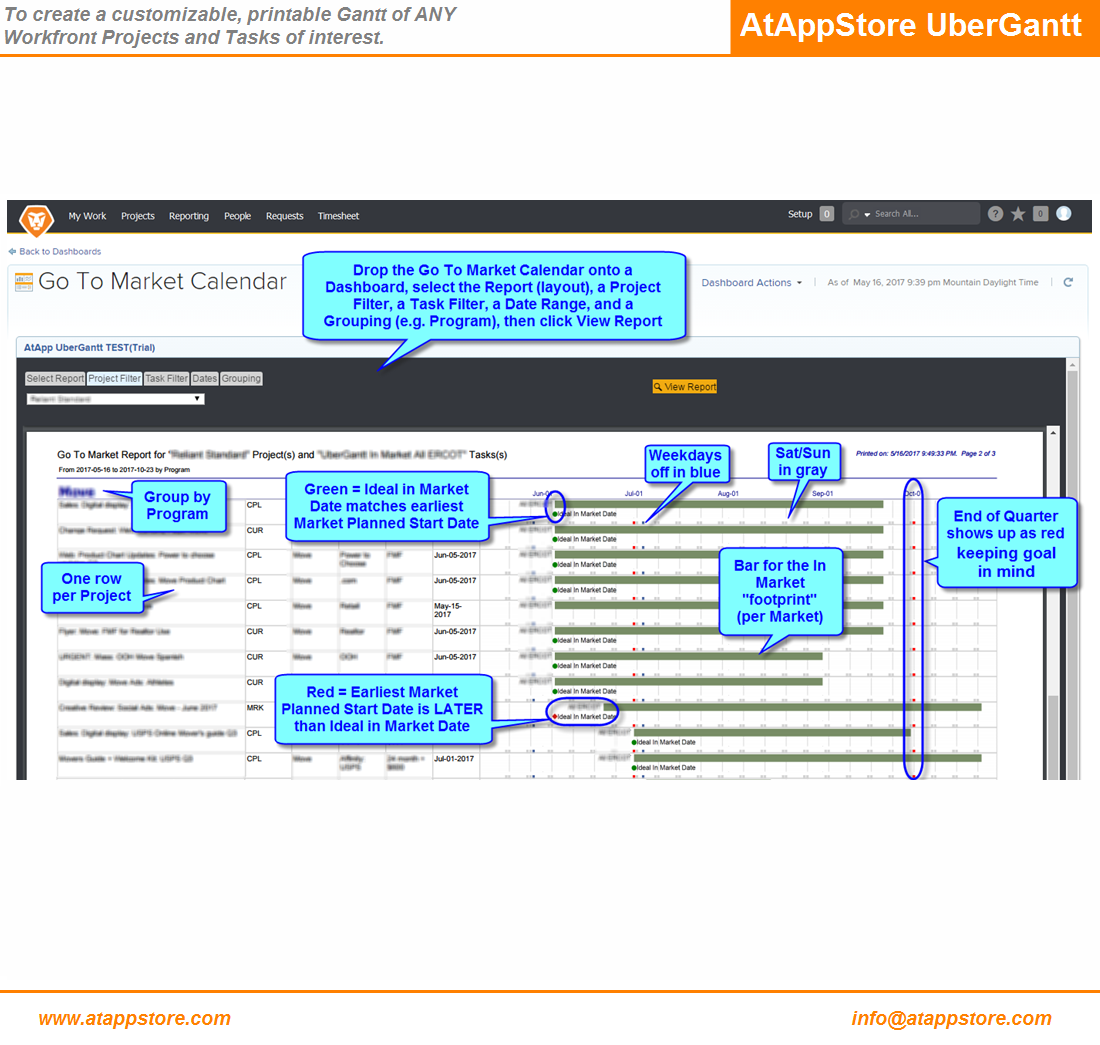 Related Products
To produce engaging and professional custom reports on top of your Workfront data
$3,999/Year + Development
To create a customizable, printable Calendar of ANY Workfront Projects and Tasks of interest.
$3,999/Year