Challenge
To provide an easy way for shift workers to punch-in and punch-out so your Workfront Projects reflect actual time spent on tasks, as work happens.
Solution
Shiftwatch-QR is a simple to use, browser-based tool that makes capturing time in Workfront fast and easy. Shift workers walk up to a wall-mounted tablet and scan their personal QR code located on their ID badge. They are presented with a simple list of their own tasks across multiple projects, and use the touch screen of the tablet to select which task they are working on today. When they are done that task, or have reached the end of their shift, they scan their QR code again so Workfront can calculate the actual amount of time spent on that task.
When shift workers record time using Shiftwatch-QR, supervisors and management will see more accurate information in Workfront, without all the normal time tracking paperwork and administration.
Simply tap on a task to start the timeclock. A second tap stops the timeclock, and automatically creates a corresponding time record in Workfront. It is easy to capture time for a single task, as well as multi-task between tasks.
Try Shiftwatch-QR FREE for the first 30 days. A single annual license of Shiftwatch-QR allows all of your Workfront users to record their time using Shiftwatch-QR.

Frequently Asked Questions
Q: How to use Stopwatch?


Q: How to make a quick link to launch Stopwatch from your browser?


Q: How to disable your popup blocker if Stopwatch fails to launch?

Screenshots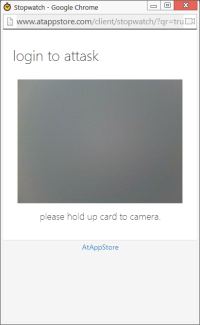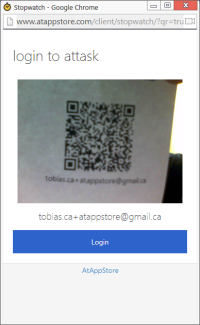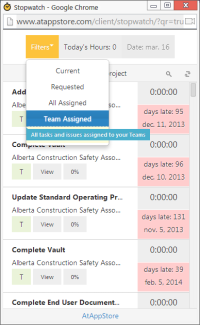 Video
Related Products

To make capturing time spent on project tasks as easy as possible so your WorkFront Projects reflect actual time spent on tasks, as it happened.$1,299/Year (annually)